Jun. 28th, 2010 at 5:44 PM
After putting the kiddos to bed last night my hubby ventures into the kitchen and I return to the coutch to relax. Then I hear my dear hubby yelling in a loud wisper "hurry and come look at this, hurry!". Crap. I jump up from where my feet were finally getting to rest and in my kitchen on the door I see this:


The flash on the glass door? No. The nasty pile that is the top of my microwave? No. Look close. There is a tiny speck that caught our eye. Here lets zoom: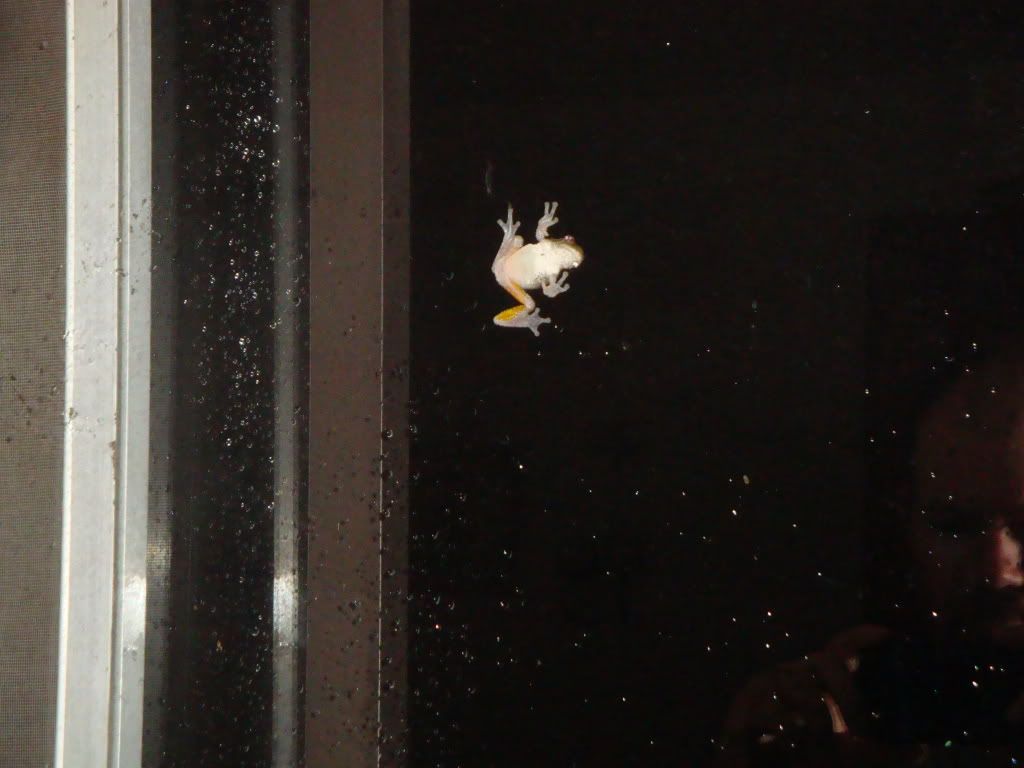 A little closer? Too dang cute not to get right up in this one's face!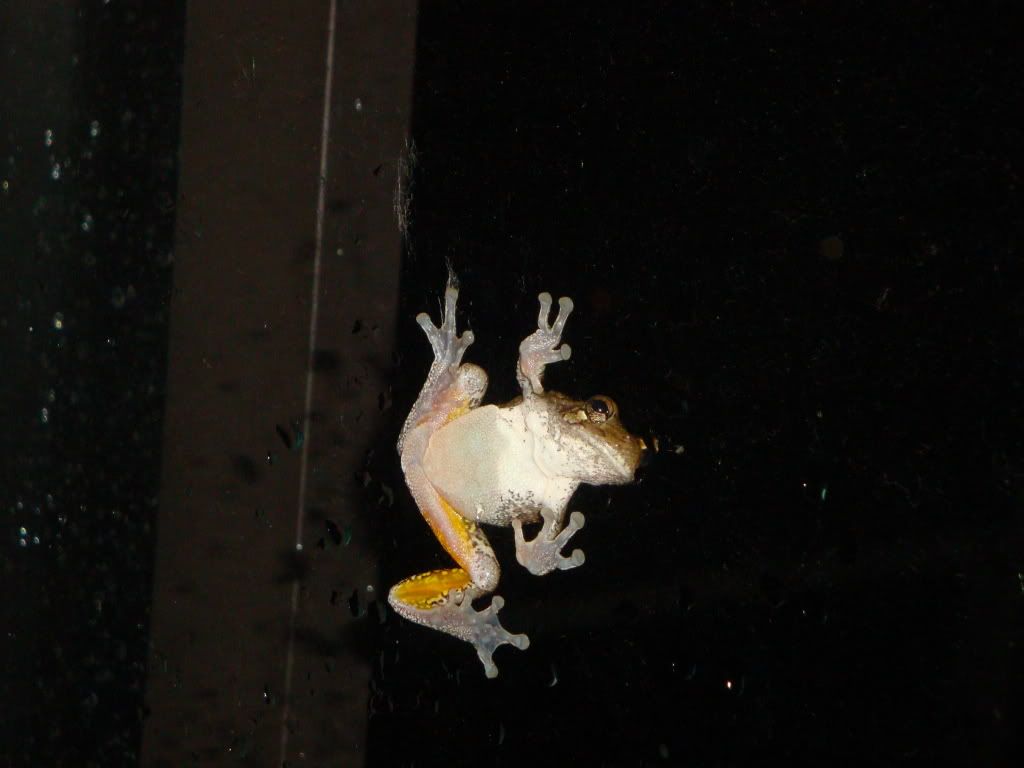 What a nice surprise after a nasty summer thunderstorm. I must have snapped 4,824 pictures. Really too bad the kiddos were asleep. I will add that unlike the other little creatures that reside here, this one didn't even leave his prints on the glass.