Jul. 19th, 2010 at 3:25 PM
When we bought this house the kitchen was one of the things that set it apart from the other houses we had looked at in our price range. It has a big open floor. The kitchen/dining combo area is where I spend most of my time. Some of it is spent cooking, my computer is located there, and if and when I craft or sew my stainless steel kitchen table is perfect. I am not the only one to spend time in my kitchen since my boys are glued to me most of the time. It is where they play Play-dough, muck, paint, breakdance, etc. SInce we got our dog very young and the kitchen only has one door to the house we also used it as a kennel of sorts by putting a gate in the doorway. We celebrate birthdays here, dye Easter eggs, and carve pumpkins. We also have nervous breakdowns here, throw tantrums, most of my screaming gets done right here in the kitchen. Sometimes things are fun, other times they are just plain messy. Take a look: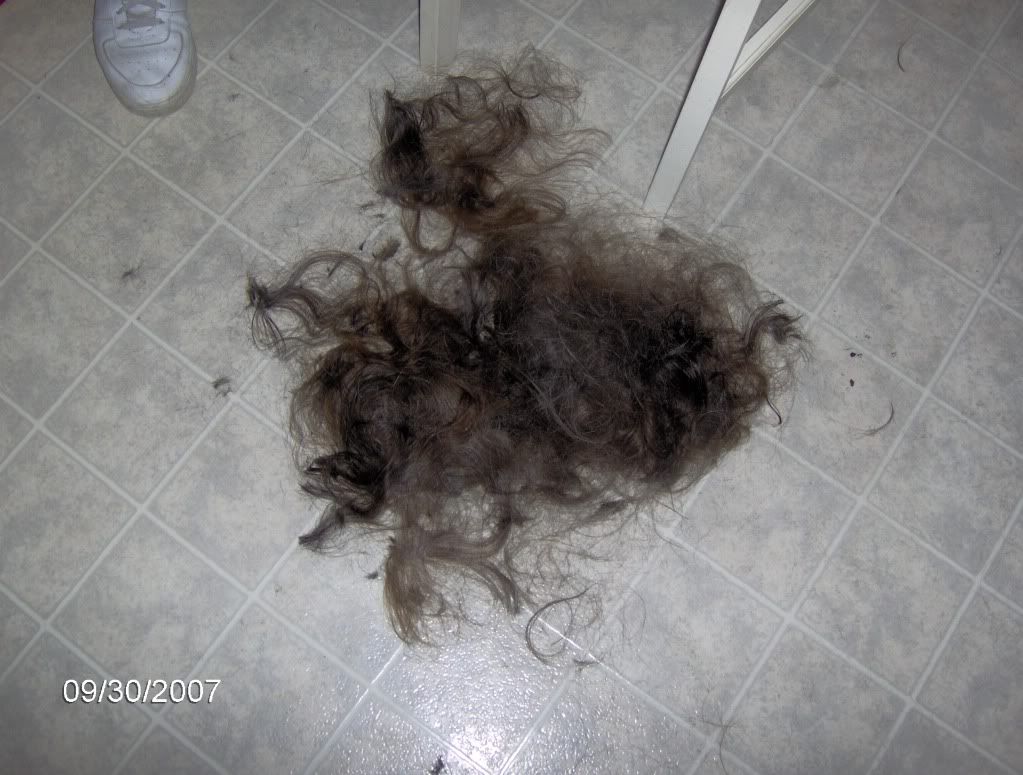 When the older of my boys was diagnosed with Leukemia, the kitchen floor was host to an emotional breakdown and then a head shaving party. That is a pile leftover from my Dad's head!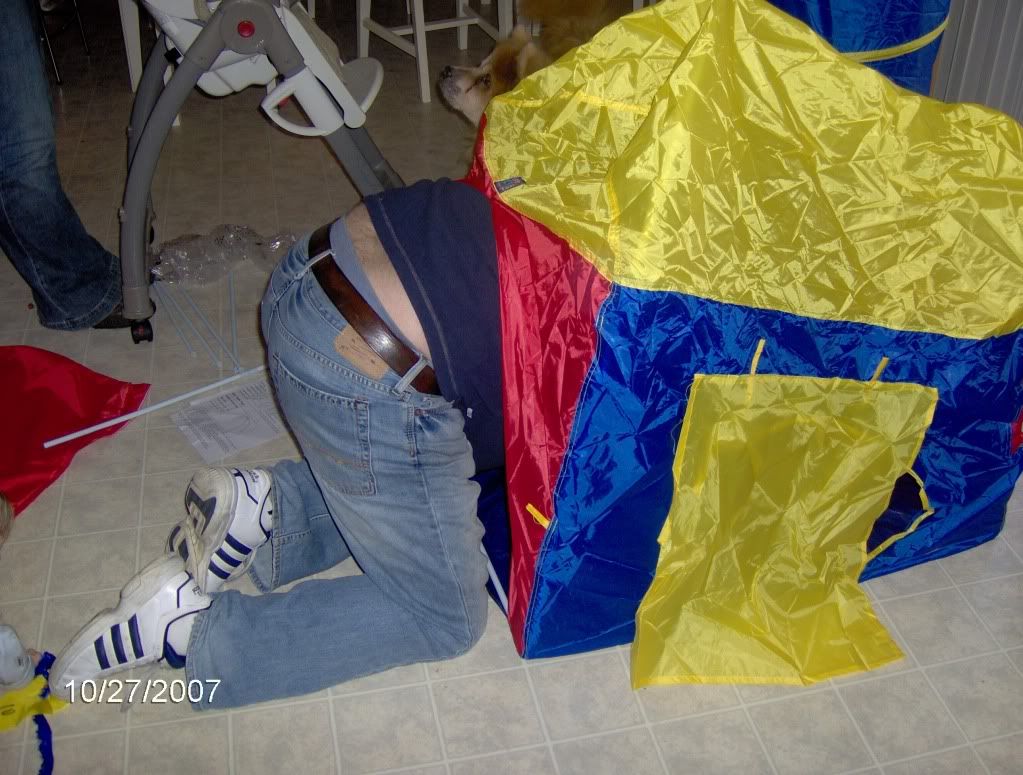 Uh... Honey...

It is a wonderful place to try new things... like play tents we get for birthdays.
Wow! Look how young my buddies were! See the baby in the middle? tee hee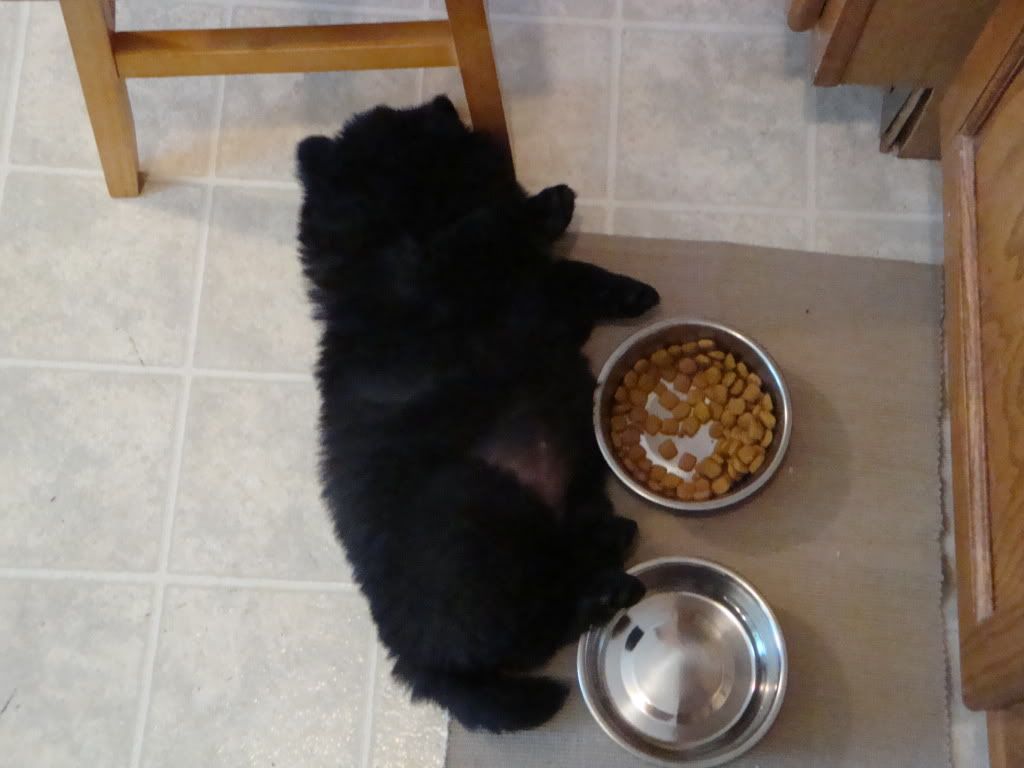 Speaking of babies, it is a place of comfort. This is where we eat, drink, rest and make the occational pre-potty trained piddle.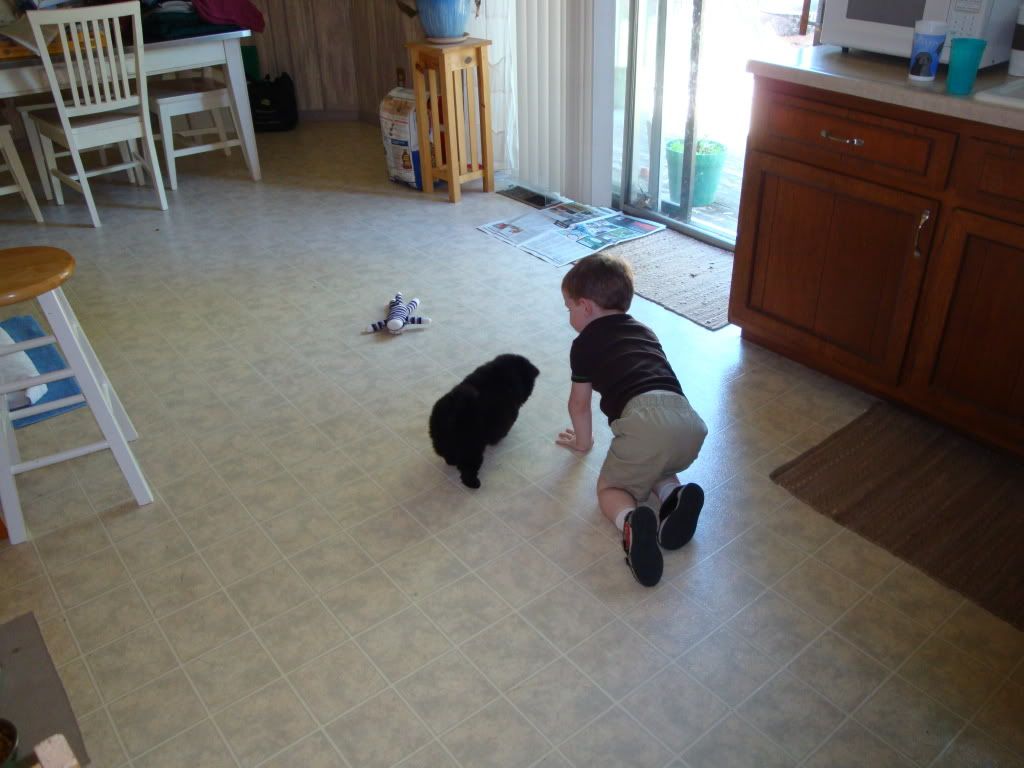 And play! This is my nephew before he became terrified of our dog. She is roughly the same size as him now but he loved her tiny.

This is what happens when Mommy wants to sew.


This is what happens when a puppy gets curious while left alone. :(
What does my kitchen floor look like right now? Well, it's not clean. We actually live here.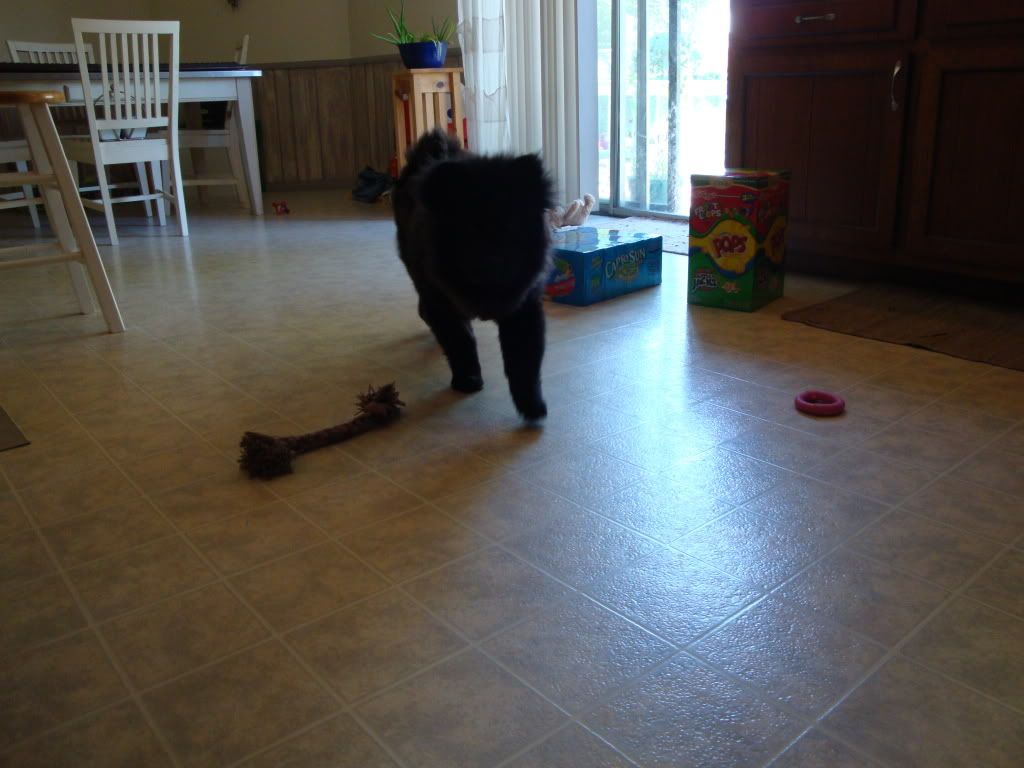 I sat down. Time to play. What you don't see here is that the second I sat on the floor my little guy jumped in my lap.
I could go on forever. Do you have any idea how many photos get taken in this room?!?
Hope today finds you happy,