I am having second thoughts about the title of this one. Just sayin'.
I have completed two large sized, not large in difficulty, projects lately. Yes, I actually finished something. Surprised?!? Where's my party?The first was this really awesome mirror. Ok, it's a mirror. What makes it cool was it was so close to free I can't even stand it! It is 35x47in, with a 4in wood frame. The frame was silver leaf when we bought it. Now even in the cheapy discount home decorator stores this would have cost a pretty penny. I found this mirror the other day at Garden Ridge for $129.99, then you take their pretty much standard sale of 40% off of framed art and it was still around $78! I got this baby several months ago at Lowes, on clearance (nothing wrong w/ it) for $27.33!!! I painted it a matte dark brown and finally had my dear hubby risk life and limb to hang the beaut. It is hanging in the foyer of our split level home. This wall has been blank the entire time (9+ yrs) that we have lived here. I guess I was intimidated by it. Check it out: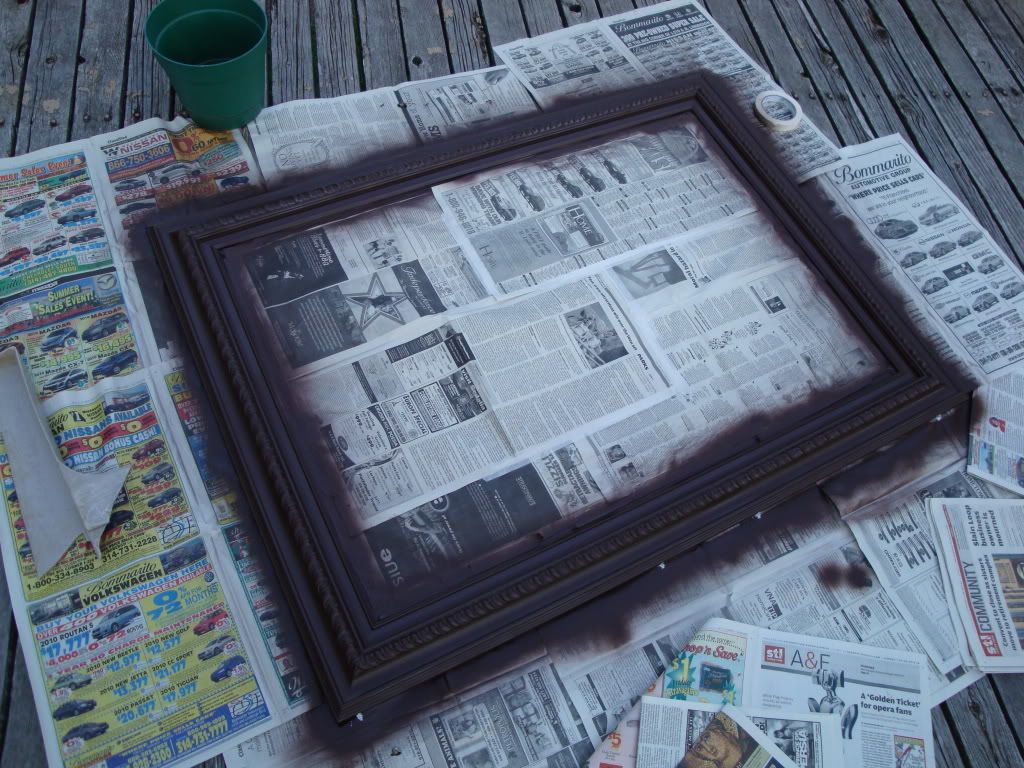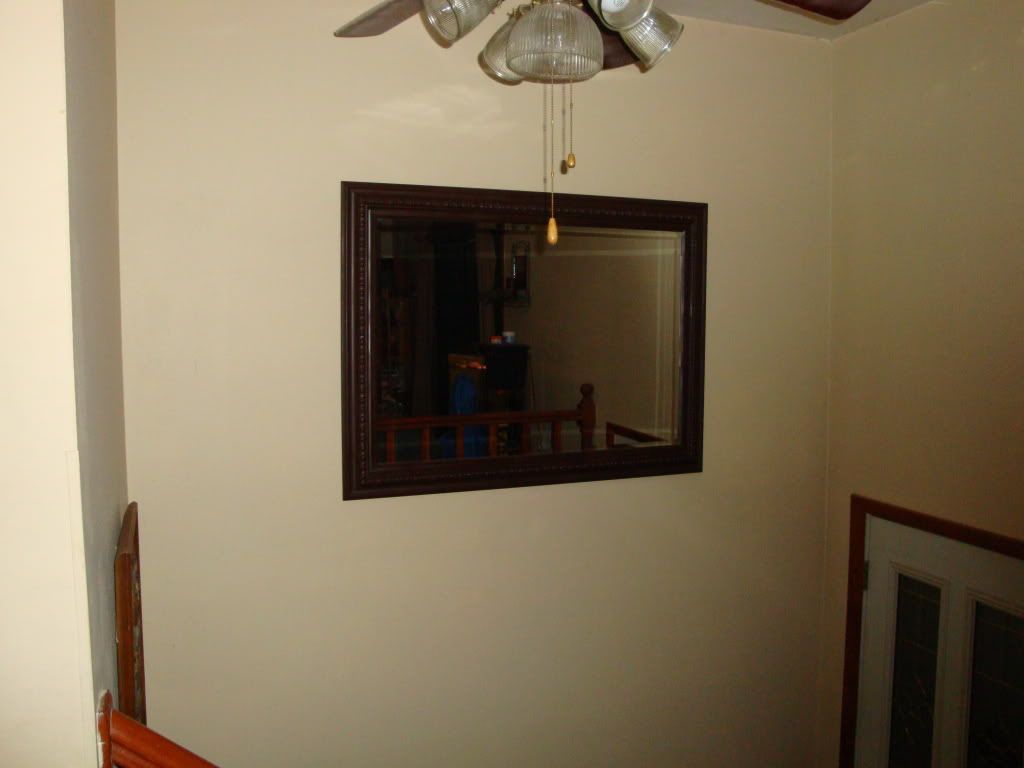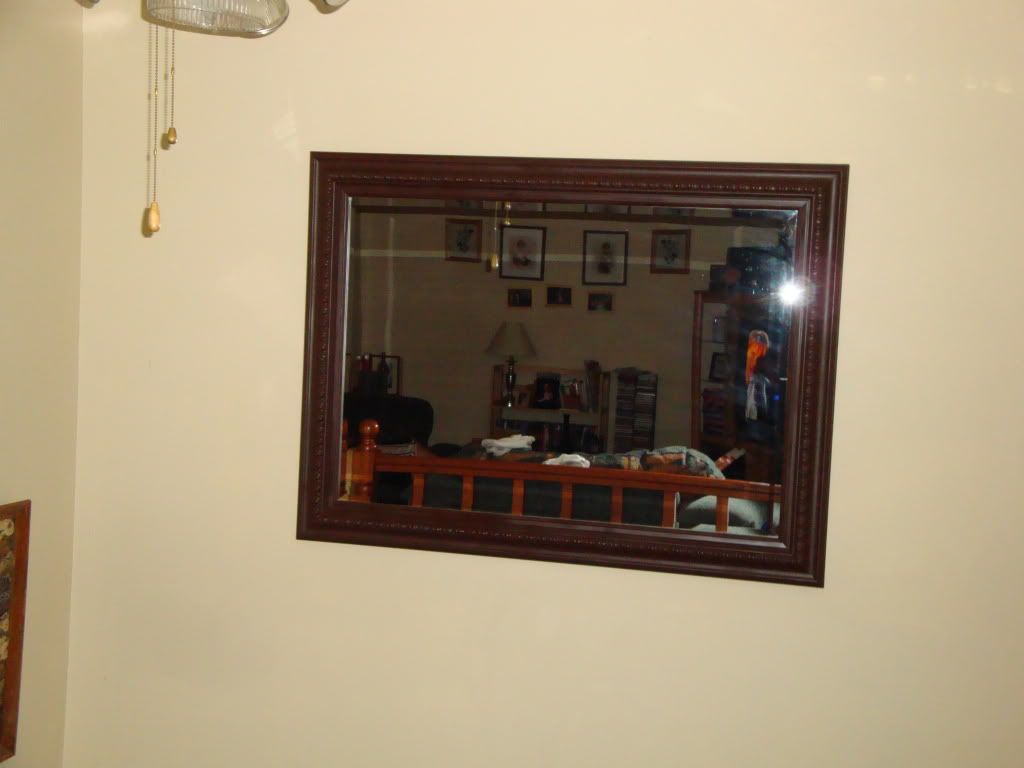 Then... I finally went to the new craftapalooza they built and got a giant paper mache C (last name). I did decoupage for the first time ever. It was sooo fun! I love it and my project turned out really great too. Now to figure out where it is going to call home. Looky: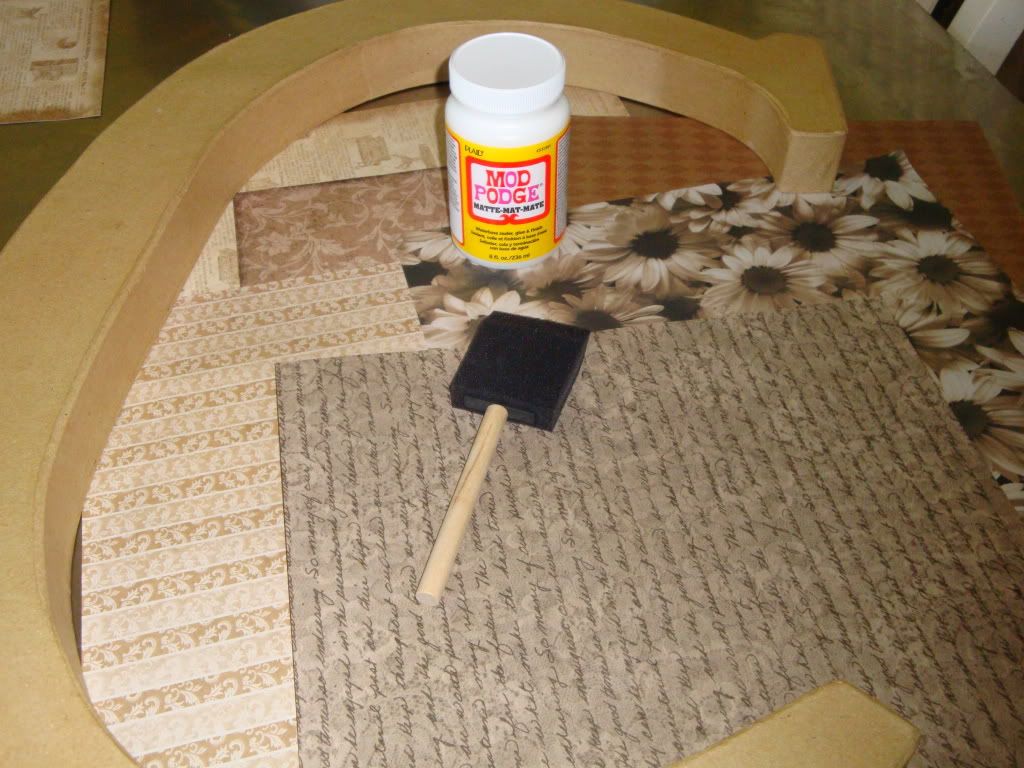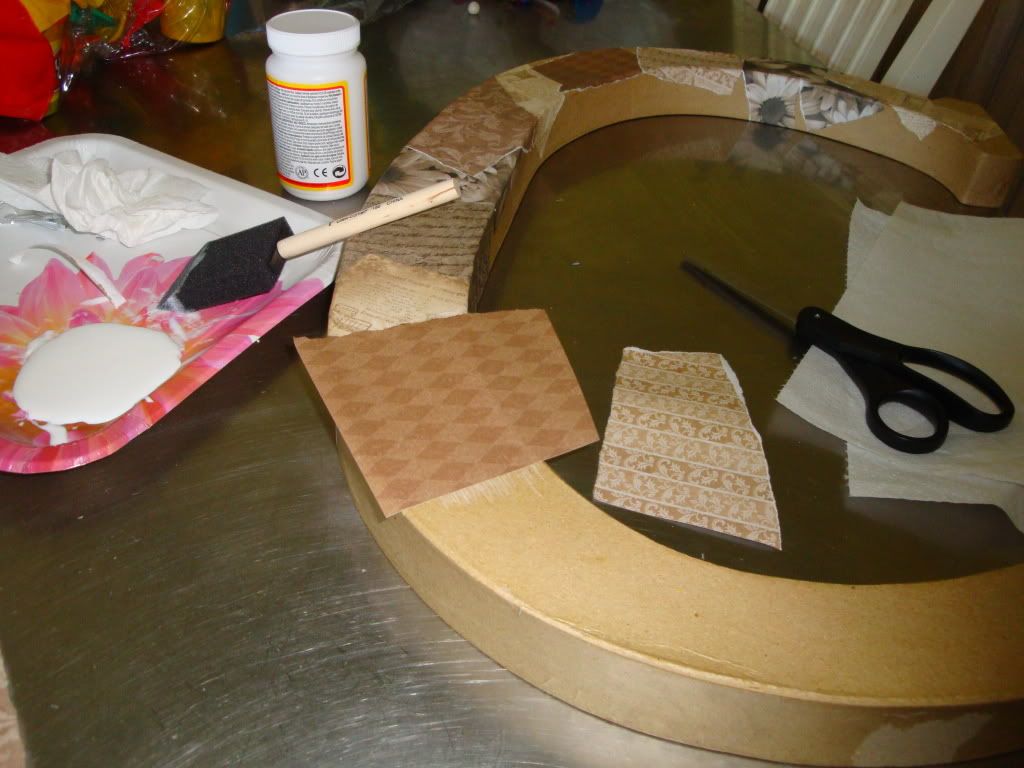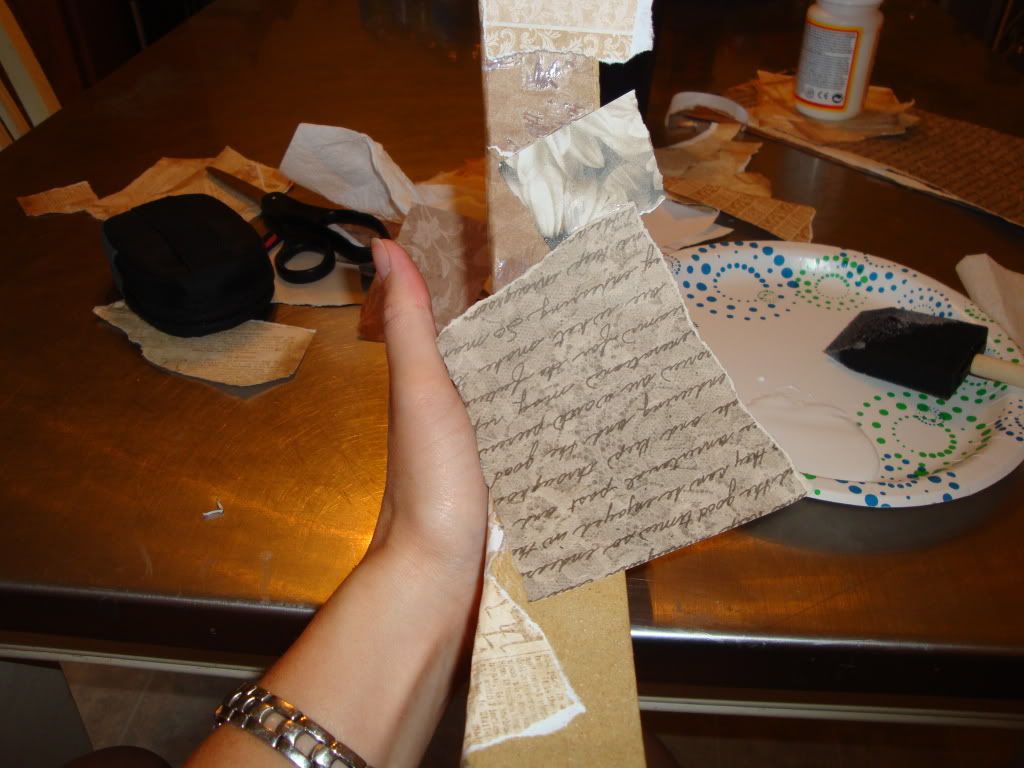 Ignore el grande thumbo!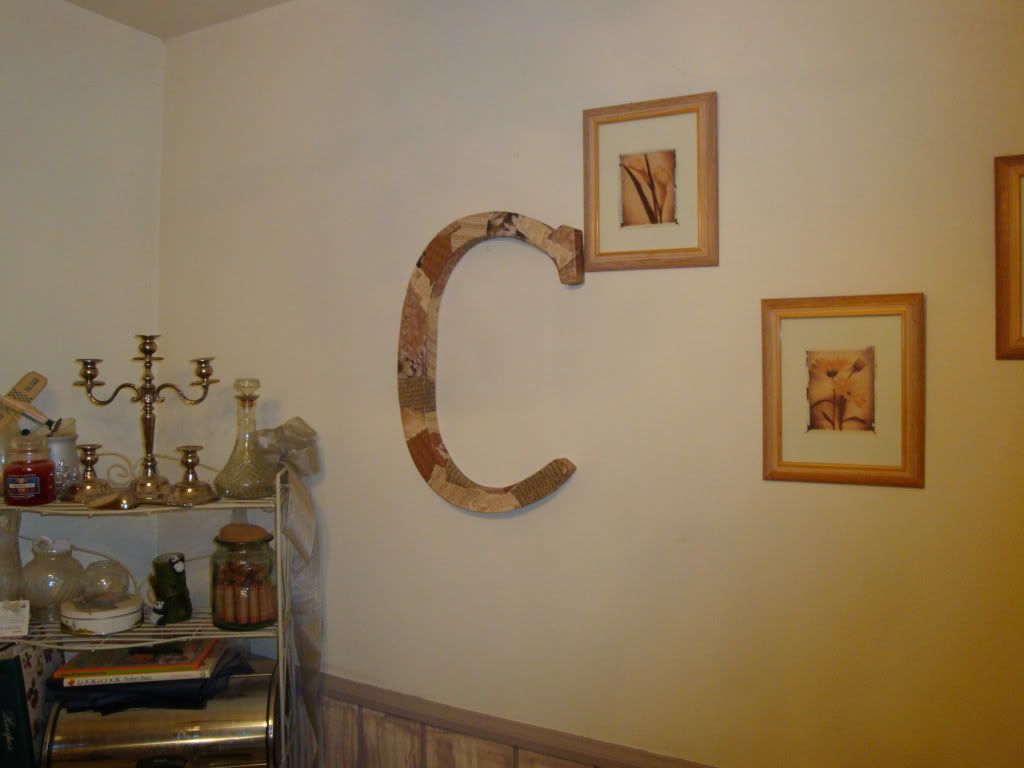 Temporary home in kitchen for picture. The lighting in here makes the browns look pink. They aren't.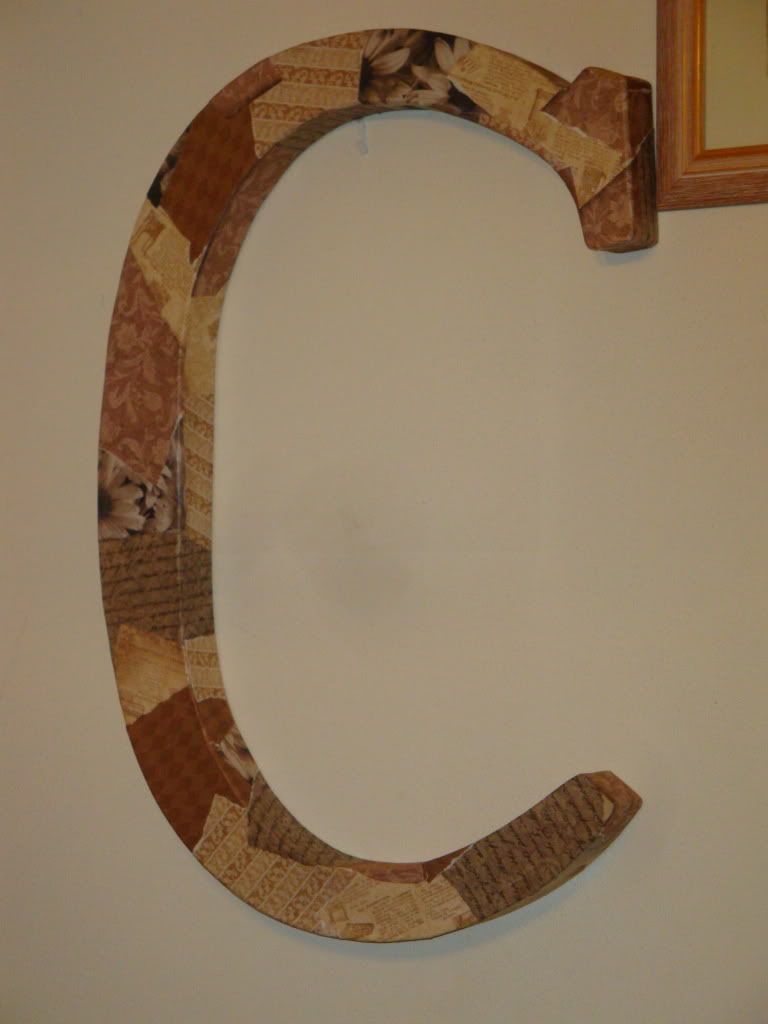 I am not a photographer and I probably should have fixed this lighting issue either in real life or photoshop. It looks like this is rose and mauve and it is brown, brown, and brown. Deal.
I am tired and posting without checking, editing, or fixing. Hell, I'm not even going to re-read it!
Enjoy!